Faunapyr — Visualization.
Preserving the fauna from the Pyrenees.
Faunapyr is a European POCTEFA project led by The Aranzadi Science Society. This project gathers 16 entities, from local governments to environmental conservation task forces, that aim to contribute to the protection of transboundary ecosystems like the Pyrenees. In this project, I helped to design a viewer where you can explore, for the first time, all sightings of more than 4.000 species from the region.
Roles in this project
Product design, interaction design, print design, web design and account management.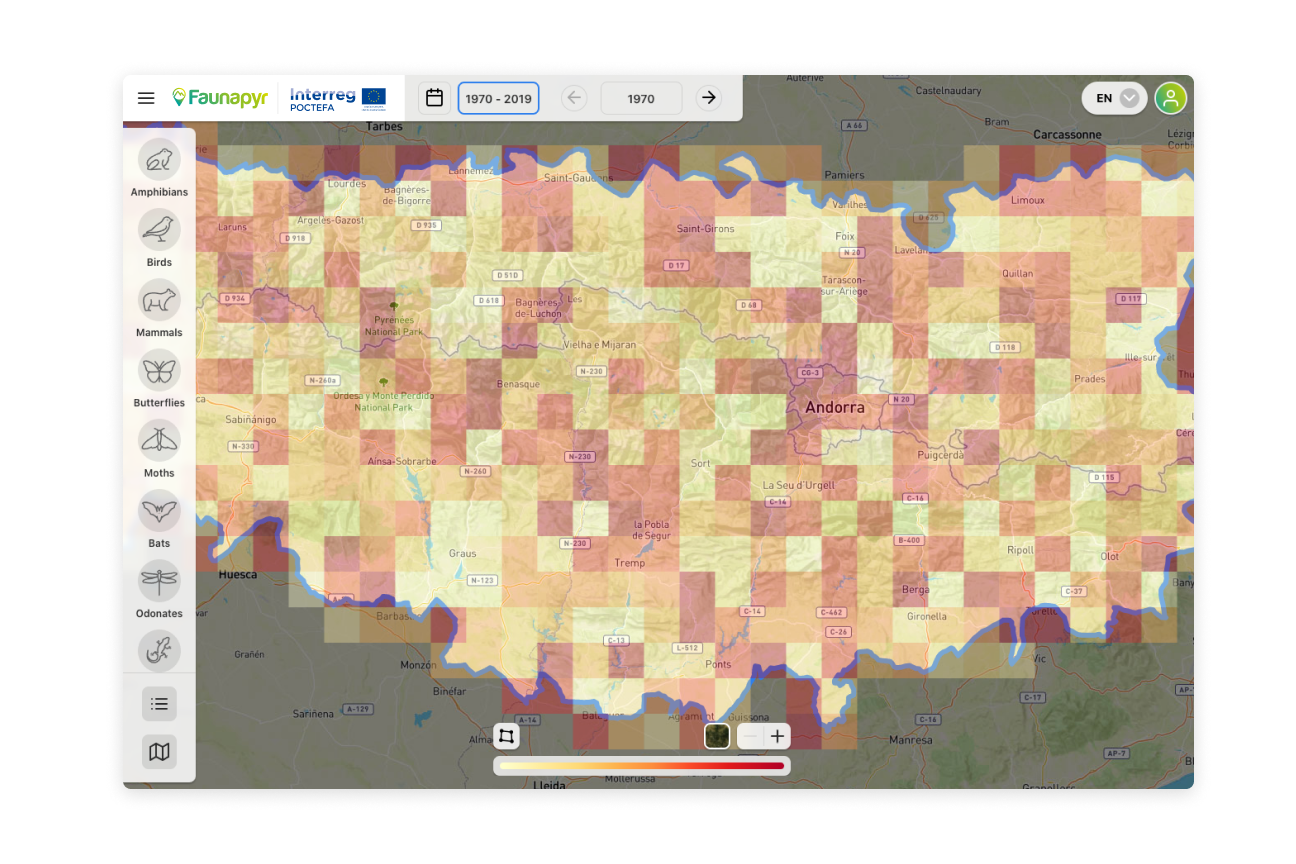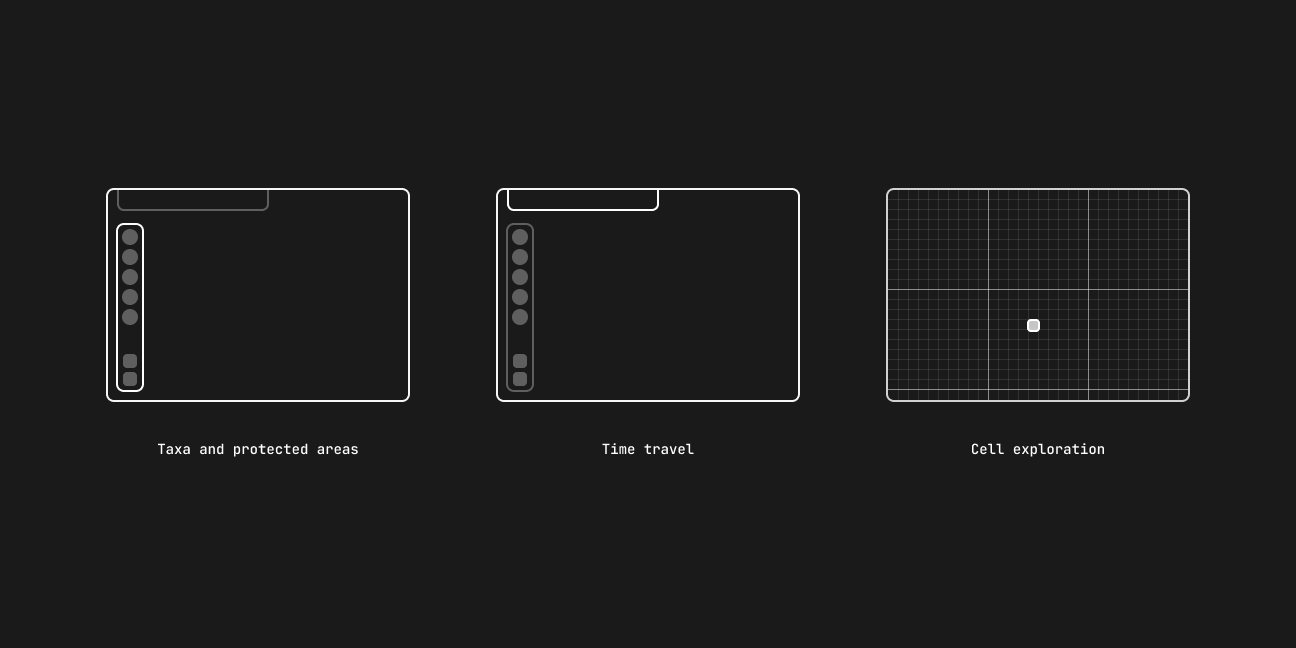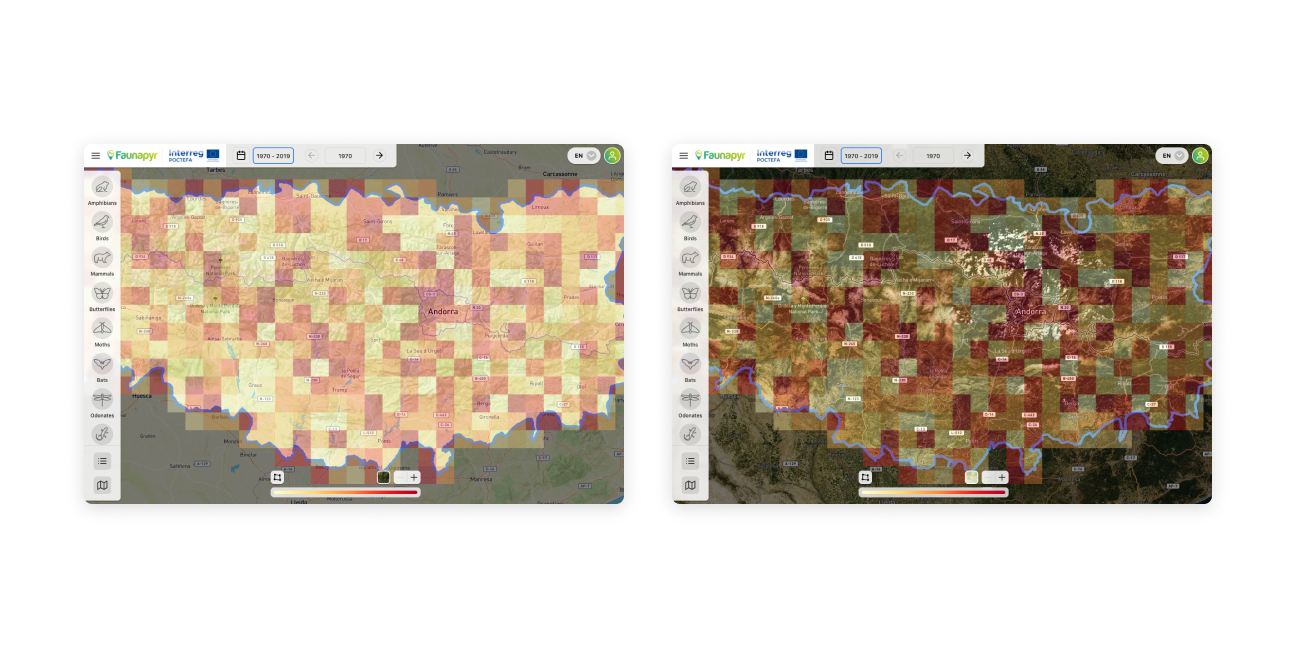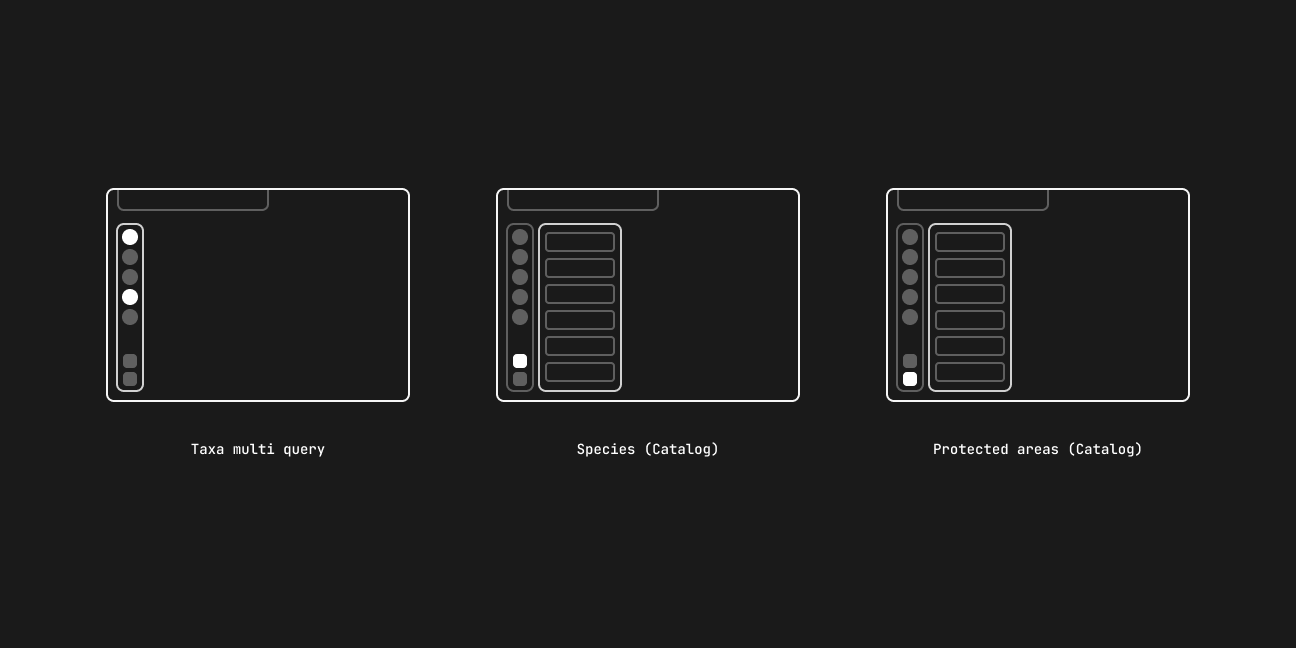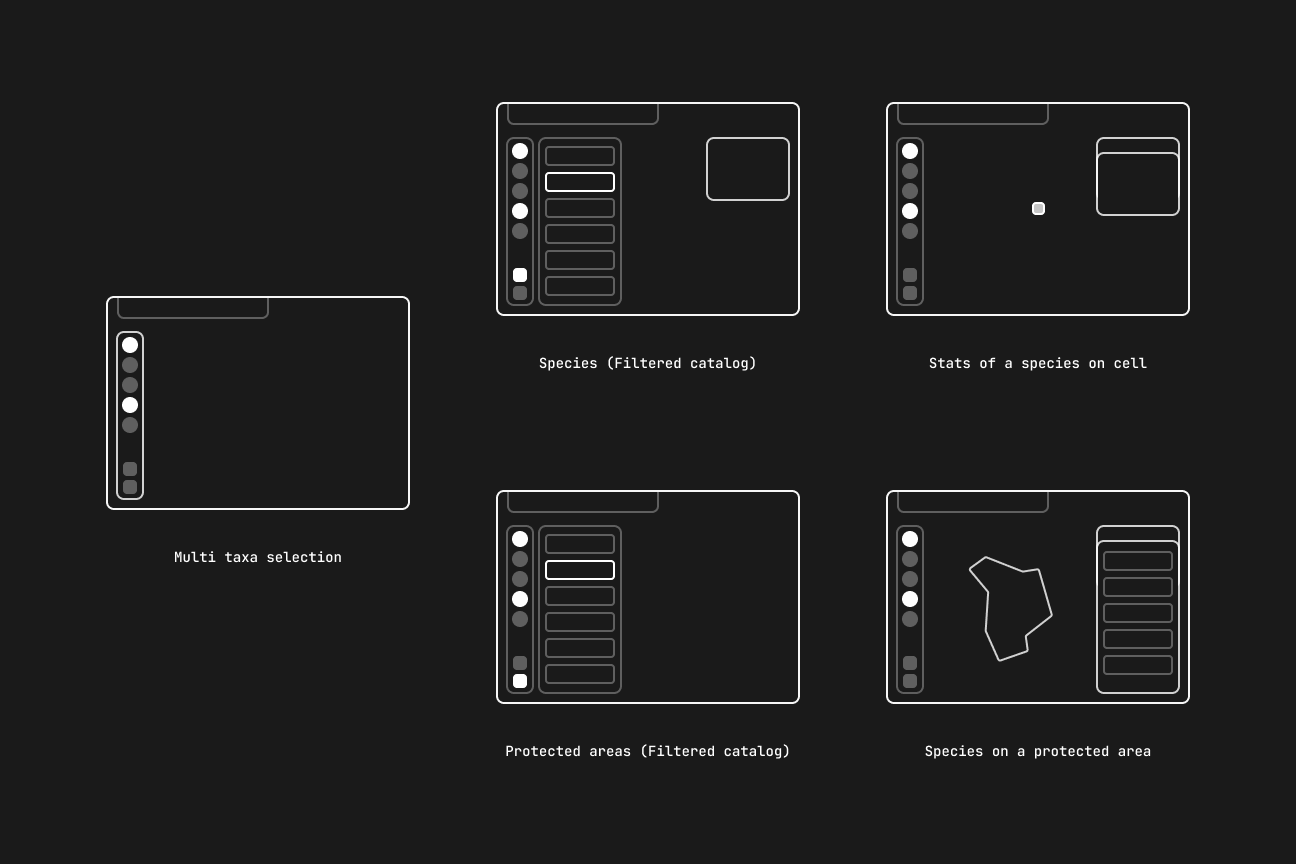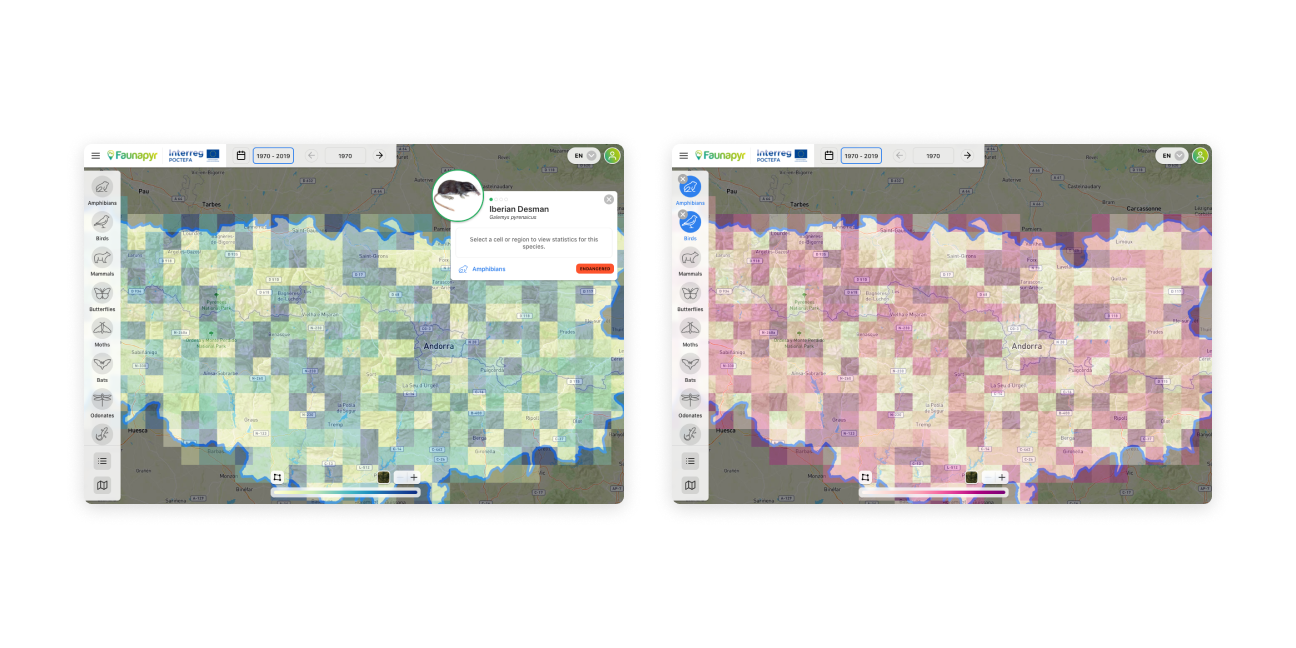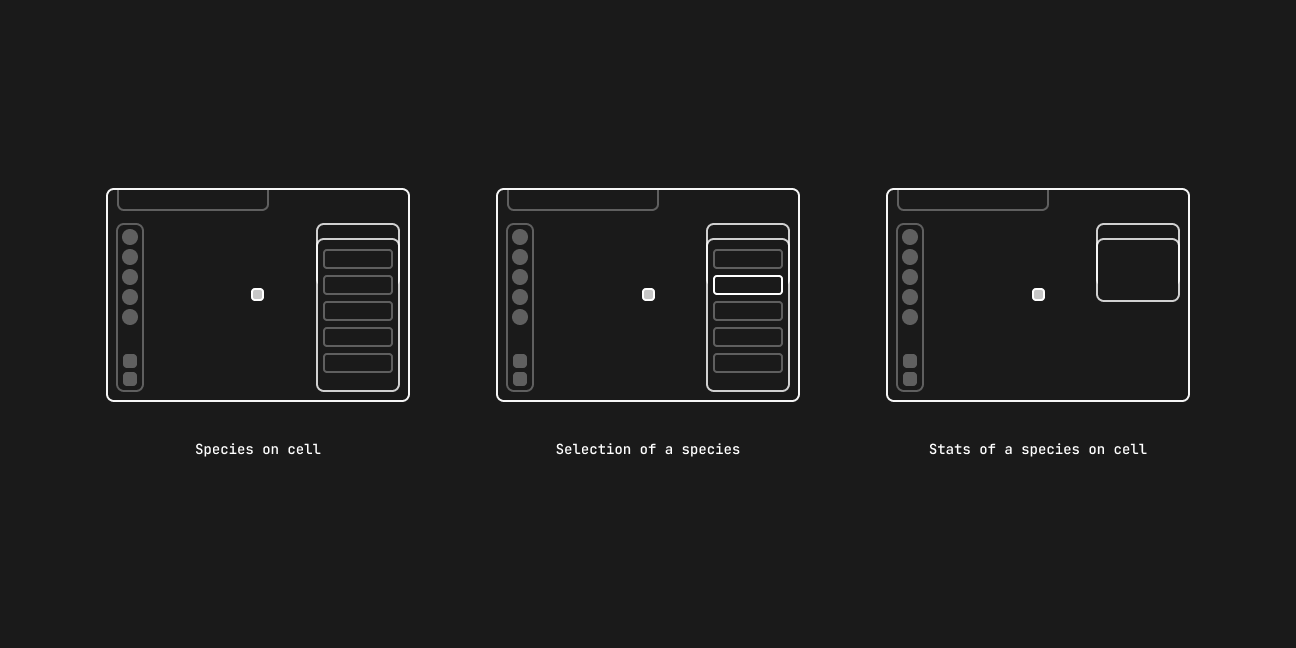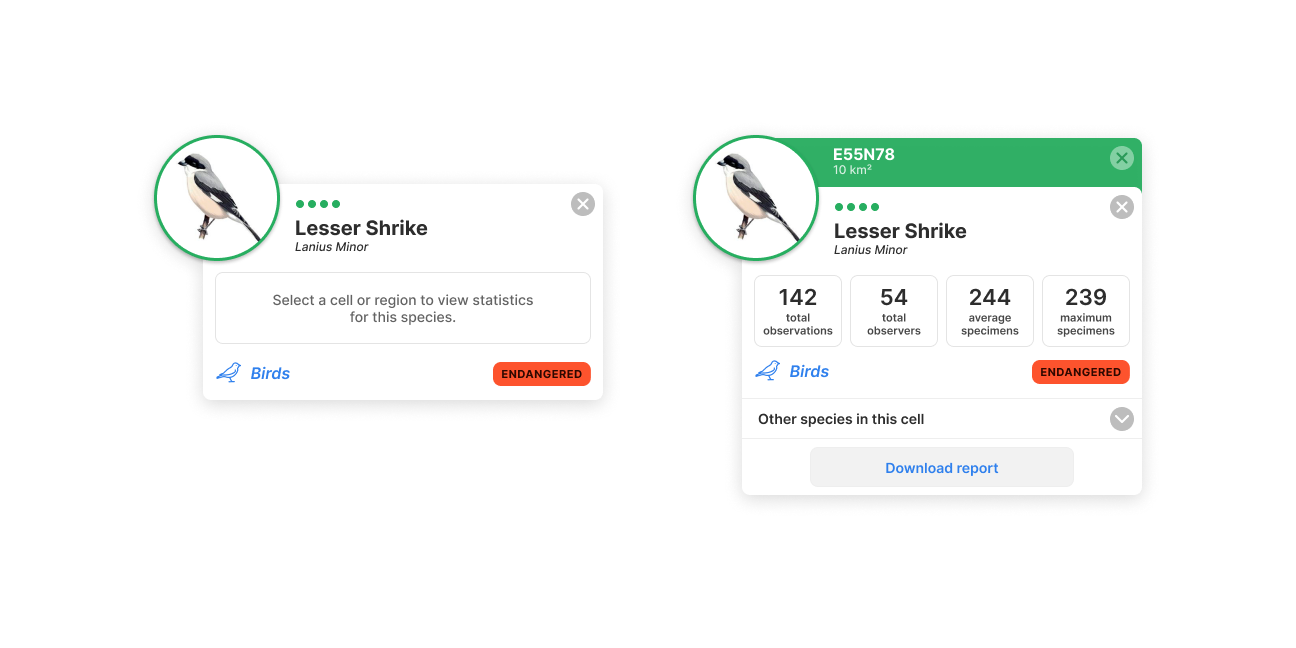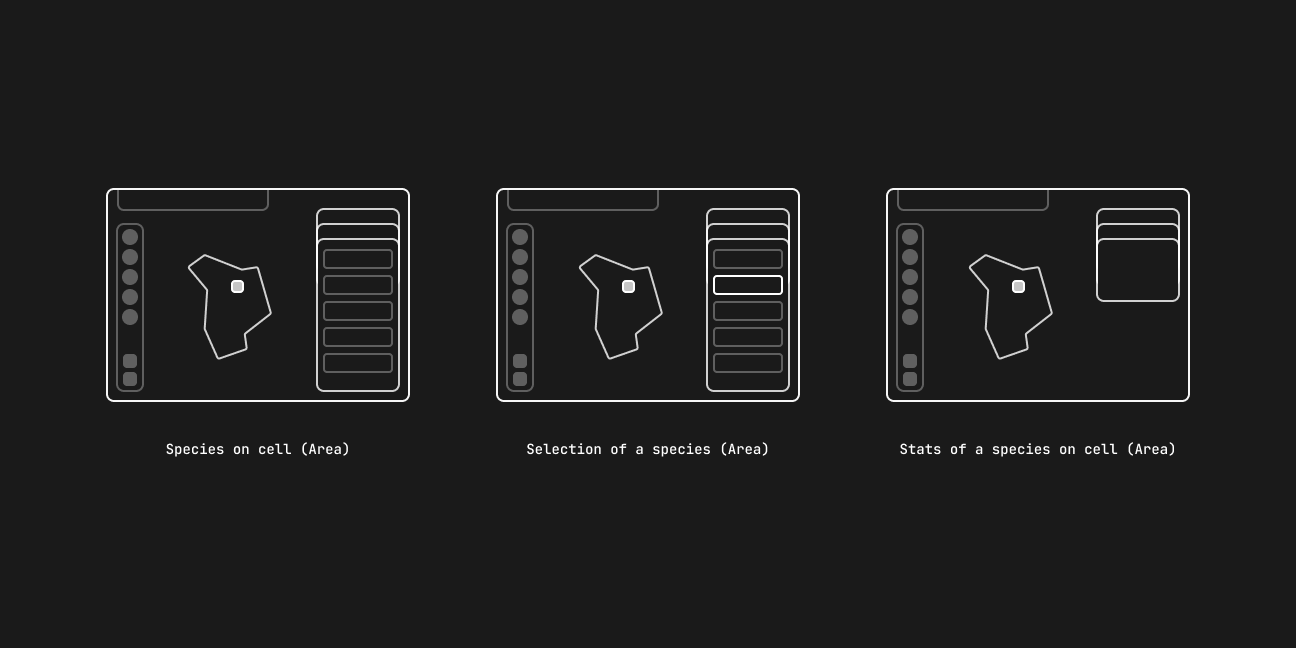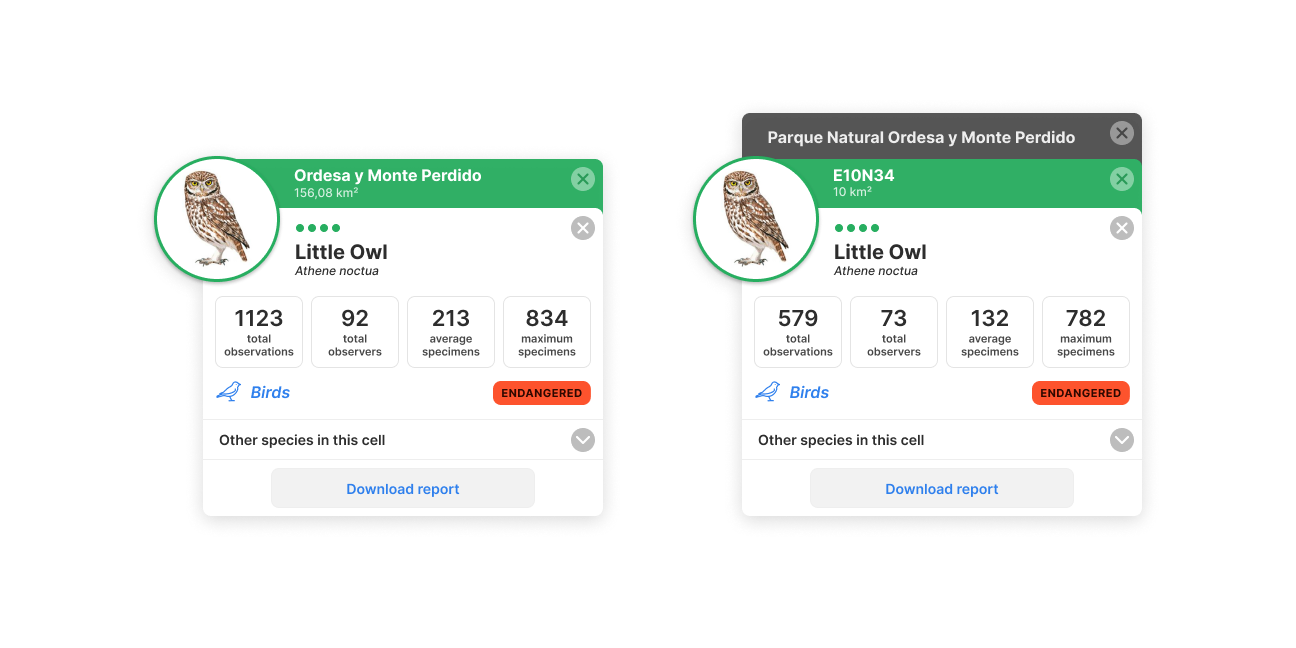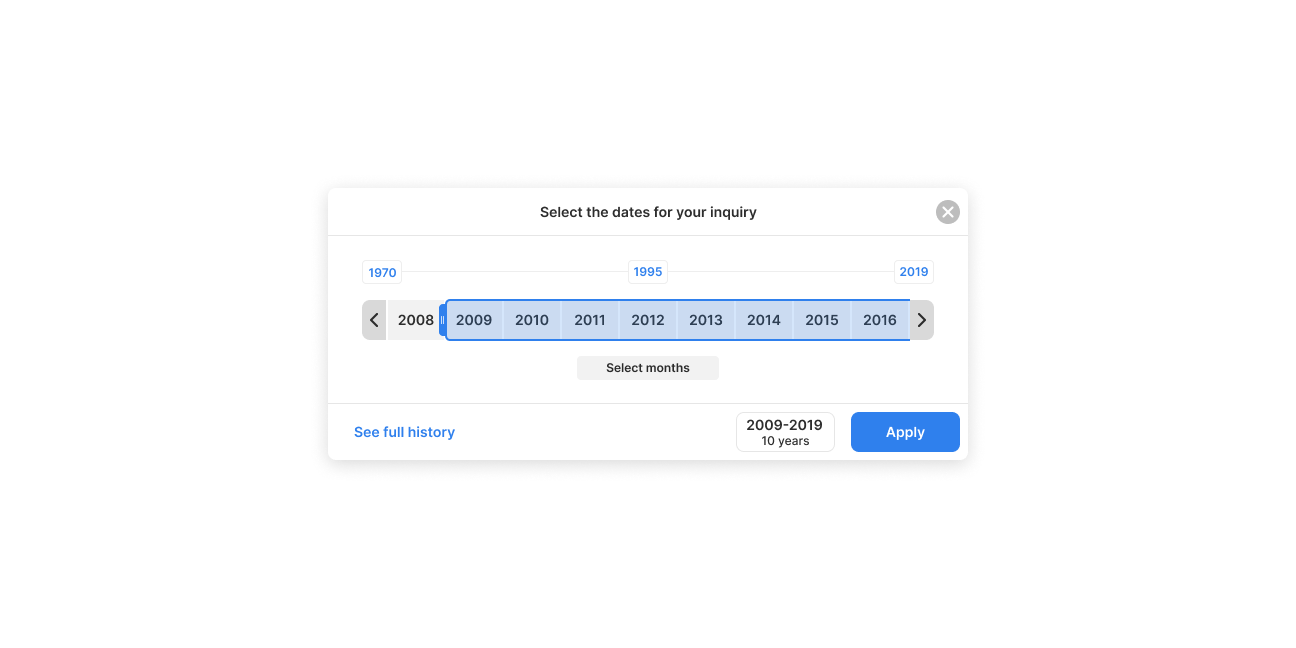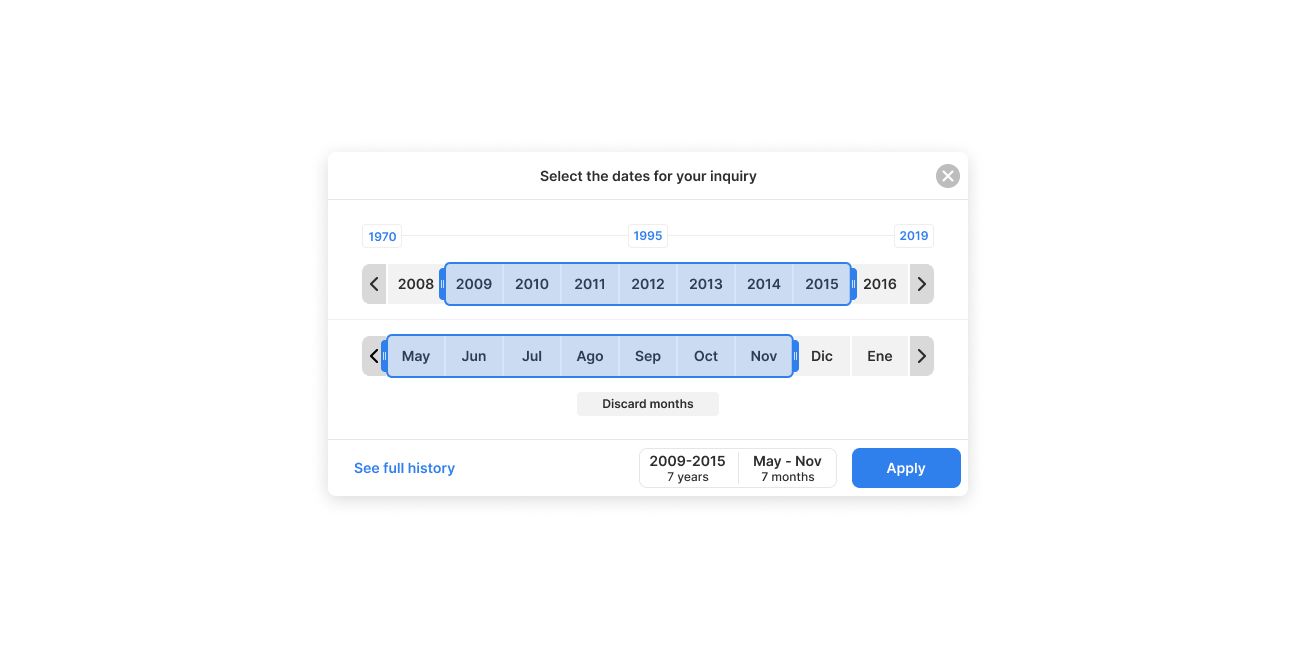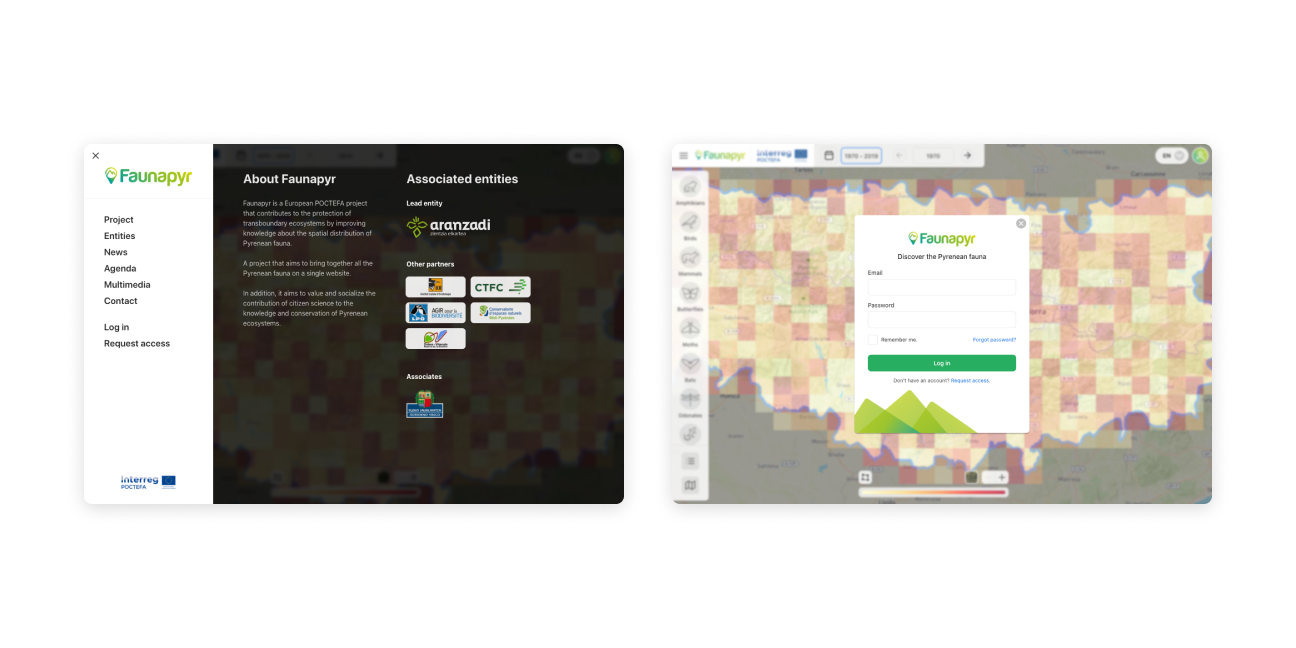 Interactive prototype
When designing this visualization I knew we needed a highly interactive medium to show the real potential of the interactions I was proposing. This way, we could also help ensure a better implementation by the development team hired by Aranzadi.
With my partner, Nerea, we managed to build a prototype in React that mimics the visualization's different states, thanks to simulated data and a visualization generated directly in HTML and CSS. It features not only essential behaviors like zooming in/out and panning the map. But also navigation, and all the possible visualization states, with the selection of taxa, species, areas, cells, and any combination of them.
You can try the following demo on any browser window with a width greater than or equal to 1024px. Please note that this demo is only available in Spanish and is hosted on an on-demand server, so the first time, it may take a while to load.